You are here
JUST COOK Recipe Book and Recipe Videos
The recipes from our JUST COOK Healthy Ageing and Tika Tuna programmes are developed with a combination of in season and staple ingredients while keeping good nutrition in mind. Most of these dishes serve 1 or 2 people.
Before you get start cooking have a read of our useful information on food preparation.
The following links will give you help if you need it with cooking measurements or cookery terms used in the recipes.
We also have a comprehensive list of food staples which includes information on healthy ingredient swaps and ideas on how to stretch the food budget further.
Choose the food selection below that you would like some new recipes for and then you can either print the recipe pdfs or scroll through the recipes online.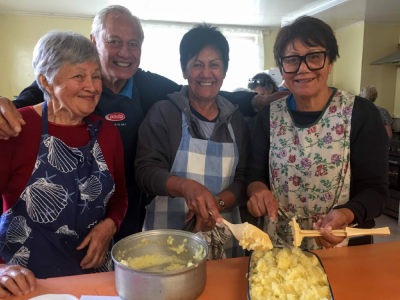 Links to Recipe Videos on our YouTube channel
On our YouTube channel we have some of our favourite JUST COOK recipes as videos. Our demonstrator Kathy shares her tips & tricks to get the recipes spot on, sprinkling in some interesting nutrition facts along the way.
Here is the link to our YouTube Channel: NZ Nutrition Foundation YouTube Channel
Below are the links to the individual recipe videos: