You are here
Community Kits
Cooking at home is healthier and cheaper than fast food, but it can be hard to know where to start.  
Through the JUST COOK Community Kits, we have been supporting programmes that help develop home cooking skills through local communities. We are especially interested in groups who run recurring events to create lasting change in the community.
In previous campaigns, we supported events organised by community health workers, sports clubs, schools or. In the past years, the community kit includes recipes and grocery voucher.
We anticipate the Community Kits 2018 campaign to run over a 4-weeks period between June and August for recipients to run their event/s.
Read our case studies below
Kai Time
Kai Time is a community cooking class that runs once a week for five weeks per term. This term's Kai Time focused on celebrations! They explored healthier alternatives to traditional party food.
The team used the Just Cook Community Kit to promote Kai Time. Contents from the kit were divided into five "spot prizes" – one prize was drawn at each Kai Time. Of those who won a prize, they said the recipes and food were great, and their kids absolutely loved the portion plates.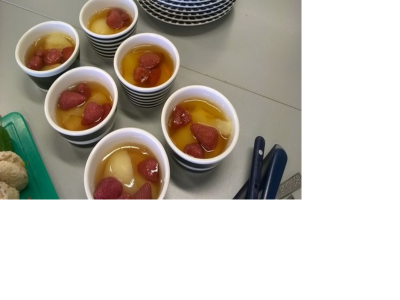 Hope Sessions
Tongan Assembly of God Community in Otahuhu and Sandringham/South Asian Community
The facilitator for the Otahuhu sessions used all the cooking materials from the kit to help with the nutrition session and served the food on the 'healthy portions plate'. The facilitator thought that the Just Cook Community Kit was fantastic and it provided materials that suits both teaching and cooking demonstrations. Participants also got to take home the 'healthy portions plate.
The facilitator for the Sandringham sessions reported that the Just Cook Community Kit was very helpful and she used all the recipe books and cooking material for the cooking demonstration sessions. Participants were excited to receive healthy recipes and free oats to take home.