You are here
Rice & Pasta
Cooking Rice
Serves 2
Ingredients
1 cup Uncooked rice
2 cups Water
½ t Salt
Rinse your rice: its good practice to rinse rice in a strainer before cooking. This will rinse off any dusty starch on the surface of the rice.
Absorption method
In a saucepan with a good fitting lid bring water and salt to the boil. Add rice and stir for 1 minute. Cover and reduce heat to medium low and cook for 15- 18 minutes. When done, the rice will be firm but tender. Remove from heat and fluff with a fork.
Microwave method
Place the rice and water in a microwavable bowl and microwave high for 13-15 minutes. Rice is done when it's no longer crunchy and the liquid is absorbed.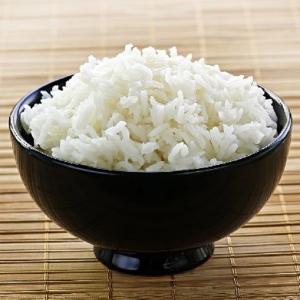 Cooking Pasta
Serves 2
Ingredients
½ cup Dried pasta
4 cups Water
½ t Salt
Hint: ½ cup of dried pasta makes 1 – 1 ½ cups of cooked pasta. Follow the cooking time suggested on the packet as cooking times differ.
Method
Fill a medium saucepan with water, add salt and bring to boil. Add pasta and boil uncovered stirring occasionally to avoid pasta sticking. Pasta is done when tender but still firm to the bite. Tip the pasta into a colander to drain off water.
Pasta with Fresh Vegetable & Tomato Sauce
Serves 2 – 3
Ingredients
Courgette (grated)
½ Carrot (grated)Red pepper (diced)
1 Onion (diced)
2 Garlic cloves (finely chopped) or 1 t minced garlic
3 Tomatoes or 1 can of tomatoes
1 T Oil
2 slices Bacon (diced)
1 t Oregano (dried)
1 t Vegetable stock powder or salt and pepper to season
150 g Dried pasta
To serve
Fresh basil leaves
80 g Tasty cheese
Method
Wash and trim ends off carrots and courgettes. Grate.
Cut red peppers in half, remove seeds and slice thinly.
Peel and finely chop onion and garlic.
Blanch raw tomatoes in boiling water for 1 minute. Plunge into chilled water and peel away skins. Chop tomatoes roughly.
Finely slice the bacon.
Heat oil in a fry pan (moderate heat) and sauté onion for 2 minutes. Add diced bacon and garlic cook for a further 3-4 minutes.
Add diced tomatoes, red peppers, dried oregano, grated vegetables and simmer until sauce has thickened. Add torn basil leaves.
Cook dried pasta as per recipe above.
To serve: Place drained pasta in bowl, pour over vegetable sauce, top with grated cheese and torn basil leaves.
Variations: Add seasonal vegetables such, mushrooms, pumpkin and eggplant to add variety