You are here
Snacking
Snacks can be a useful addition to everyday meals. Snacks are important for young children as they have small stomachs and cannot eat a large amount of food at mealtimes.  It is important for everyone to choose snacks that offer plenty of nutritional value as well as being tasty and convenient.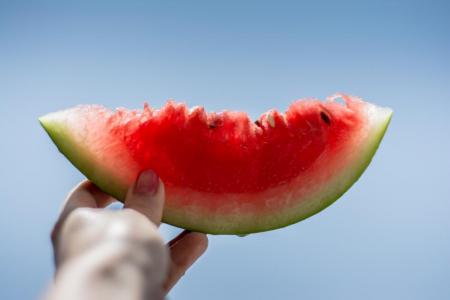 Healthy snack ideas include:
Fruit is a perfect, pre-packaged snack. Make a fruit salad to snack on during the day, keeping it in an airtight container in the fridge. A bowl of fresh fruit at home and at work also makes a convenient, readily-available snack. Frozen pineapple slices are a handy snack for a hot day.

Fruit smoothies - simply blend a glass of trim milk, 1-2 tablespoons of yoghurt and a handful of fruit together for a quick, filling snack. Bananas and fresh or frozen berries are delicious flavours. As a dairy free option dry a fruit smoothie with banana, 2T frozen berries and 4 halved apricots (canned in light juice) blended with half cup of water.

Low fat milk - a glass of milk makes an instant alternative to a fruit smoothie when time is short.

Vegetable sticks - cut sticks of vegetables such as carrot, celery and cucumber. Try adding some tomato salsa, tzatziki, low fat cottage cheese or hummus on the side.

Salad - as with fruit, make a salad to snack on during the day. This can be anything from lettuce, cucumber and tomatoes to cold, cooked pasta or potato, tossed in low fat yoghurt or vinaigrette.

Yoghurt, dairyfood and custard are great sources of calcium. Eat them on their own or topped with fresh or canned fruit

Sandwiches/Wraps can be a convenient snack for work, school and at home. Use different types of bread, such as rolls and wraps for added variety. Choose wholegrain bread topped with a little margarine and spread e.g. jam, honey, Marmite, Vegemite. For a change, try low-fat cream cheese, hummus or avocado in place of margarine, topped with sliced tomato for added flavour.

Popcorn is a quick, cheap snack kids will love and can make at home themselves. Add only small amounts of fat, salt or sugar, and if buying ready-made popcorn, choose the plain varieties.

Crackers with tomato salsa, hummus, cottage cheese or tzatziki. Choose low fat crackers or wholegrain options.

Nuts and seeds are a delicious, satisfying snack. Try raw nuts such as almonds or cashews and mix with sesame, pumpkin or sunflower seeds. Add some dried fruit for extra variety. Nuts are full of 'good' oils, but this makes them high in energy (calories/kilojoules), so limit the amount you eat to a small handful or two a day.
Remember some foods we eat as snacks are really treats, and need to be eaten only occasionally. If you just can't resist a treat, try choosing the smallest option, e.g. a snack-sized bag of crisps, mini chocolate bar or one chocolate biscuit.  Limit yourself to this and savour the taste!