You are here
Maintaining Healthy Body Weight (Children)
Around a third (36%) of New Zealand children are overweight or obese. This figure rises to 60% of Pacific Island children and 40% of Maori children. But why are so many of our children now carrying too much weight? How do we know whether a child is overweight or not and what can we do to help a child achieve and maintain a healthy weight?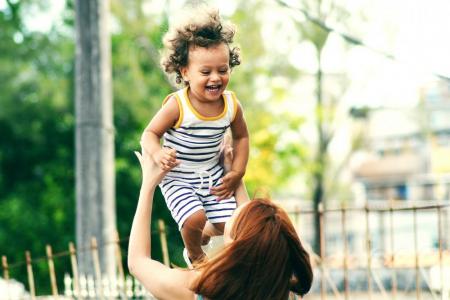 What causes excess weight?
The causes of excess weight are multiple. But simply put, weight gain occurs when the amount of energy taken in from food and drinks is more than the energy used through metabolism, growth or activity. Therefore eating too much energy (kilojoules or calories), no matter where they come from, can lead to weight gain.
Children who are inactive also have more chance of gaining excess weight. More specifically, research has shown watching a lot of television is associated with the risk of gaining weight. 
What problems arise because of excess weight?
Research suggests if you are overweight or obese in childhood you are more likely to be overweight or obese as an adult. Being overweight or obese at any age means higher risk of developing diabetes, heart problems and increased blood pressure.   This makes it all the more important to avoid gaining too much weight as a youngster. 
How do you know whether your child is overweight?
Determining whether your child is overweight or obese is difficult. Childhood is a time of rapid growth, with every child growing at different rates and at various stages. Extreme weight is easy to see, but many parents may not know if their child is overweight.  If you are concerned about your child's weight, start by seeing your doctor, a registered dietitian or a nutritionist for advice and support.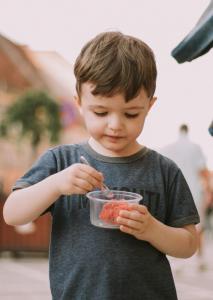 What can you do if your child is overweight or obese?
Losing weight too quickly can leave your child short of vitamins and minerals and lead to reduced growth long term. As a parent you have an important role in shaping your child's dietary habits. You can control what, when and how your child eats, as well as being a role model. Good family eating patterns and meal structure as well as keeping active will help your child learn healthy, lifelong habits.  
Here are some tips on establishing good habits:
Encourage your child to be active for about an hour a day.  Making it fun and being active with them will help keep your child motivated and they will see it as an enjoyable part of their day rather than a punishment.

Choose something they enjoy from team sports to playground games, or even dancing. Walking or biking to school is also a great way to be active without having to find extra time in the day – and it's free. Some schools have a Walking School Bus programme where adults walk children to school. Check Feetfirst to see if your school is involved. 

Create a healthy environment for your family by limiting time spent in front of the TV, game consoles and computers (outside school) to a maximum of 2 hours per day.  Less time in front of a screen gives them more time to be active.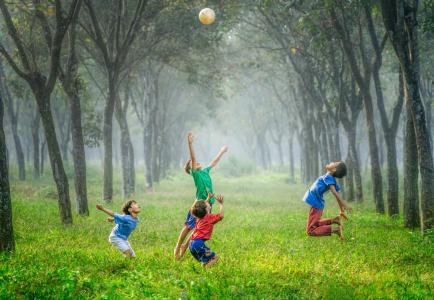 The best way to cut down energy (kilojoules/calories) is by eating smaller amounts. Don't try to change too many foods at once. Build small changes into your child's everyday habits. 

Eating regularly helps prevent your child getting hungry. Always start the day with breakfast, such as a couple of slices of toast or a bowl of cereal, along with a piece of fruit and a glass of milk.

As a rough guide, aim to make meals up with half the plate containing fruit or vegetables, quarter of foods such as potatoes, bread or rice and quarter of protein-rich foods such as meat, fish, chicken, chickpeas.

Choose lite (light blue cap) and trim (green cap) milk instead of standard milk for everyone in the family over 2 years of age.

When using cheese, choose lower fat cheese varieties such as Edam or low fat versions of cream cheese, cottage cheese and sour cream instead of tasty, colby or mild cheeses.

Make healthy choices easier by making fresh fruit and vegetables readily available for snacks. Chopping into small pieces can help make them more manageable for children.

As children grow older, change from white to wholegrain breads, as these are more filling and contain more nutrients.   

Limit the amount of biscuits, crisps, fried foods and fizzy drinks as these are high in energy, fat and sugar. Try choosing the smallest option of these foods, e.g. a snack-sized bag of crisps, mini chocolate bar or chocolate biscuit – and limit to one.

Water and low fat milk should be the drinks offered to children. Try keeping water chilled in the fridge for a more refreshing drink.

MyFamily website has many useful tips:  myfamily.kiwi/foods