You are here
Nestlé Healthy Active Kids partners with sKids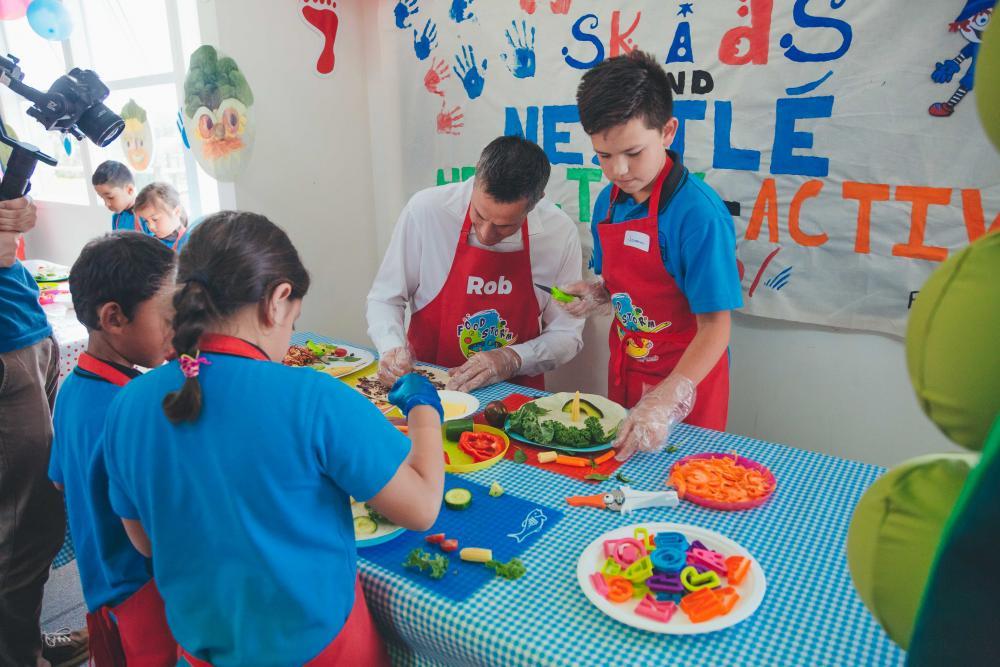 Primary and Intermediate school children in sKids after school care are cooking up a FoodStorm this term thanks to a new partnership between Nestlé Healthy Active Kids and sKids (safe kids in daily supervision).  Together Nestlé and sKids, the largest private provider of out of school care, have developed a special Collectors Edition of recipes which let children cook their way through 10 different recipes while learning about healthy eating in a fun and engaging way. Each module teaches kids about the importance of healthy eating with topics including "eat your water" and "fun with portions" while getting hands-on experience with food preparation and cooking skills.
This new partnership means that in Term 4 this year over 1,000 children in 65 sites around New Zealand are enjoying the opportunity to tackle the 10 FoodStorm Collectors Edition Recipes.  This initiative has widespread support from foodies, nutrition experts and sporting champions alike, with the Heart Foundation approving the recipes.
A special launch event with Don Buck Primary school sKids kids was attended by Rob Waddell, Olympic Champion; Sophie Gray, Bauer Food Editor; Lily Henderson Heart Foundation National Nutrition Advisor, NZ Nutrition Foundation Sarah Hanrahan, Nestlé NZ CEO, Christian Abboud and sKids CEO, Dawn Englebrech.
In May 2018, Nestlé announced its global 'Nestlé for Healthier Kids' initiative which aims to help 50 million children worldwide lead healthier lives by 2030 by further development of healthier products and advice for families on nutrition and exercise. Since 2004 Nestlé programmes to support the health and wellbeing of Kiwi children and young people have reached over 400,000 Kiwis nationwide. By partnering with sKids, Nestlé are continuing our commitment to a healthier future for Kiwi kids, their families and communities together."