You are here
Low iron an issue in a land of plenty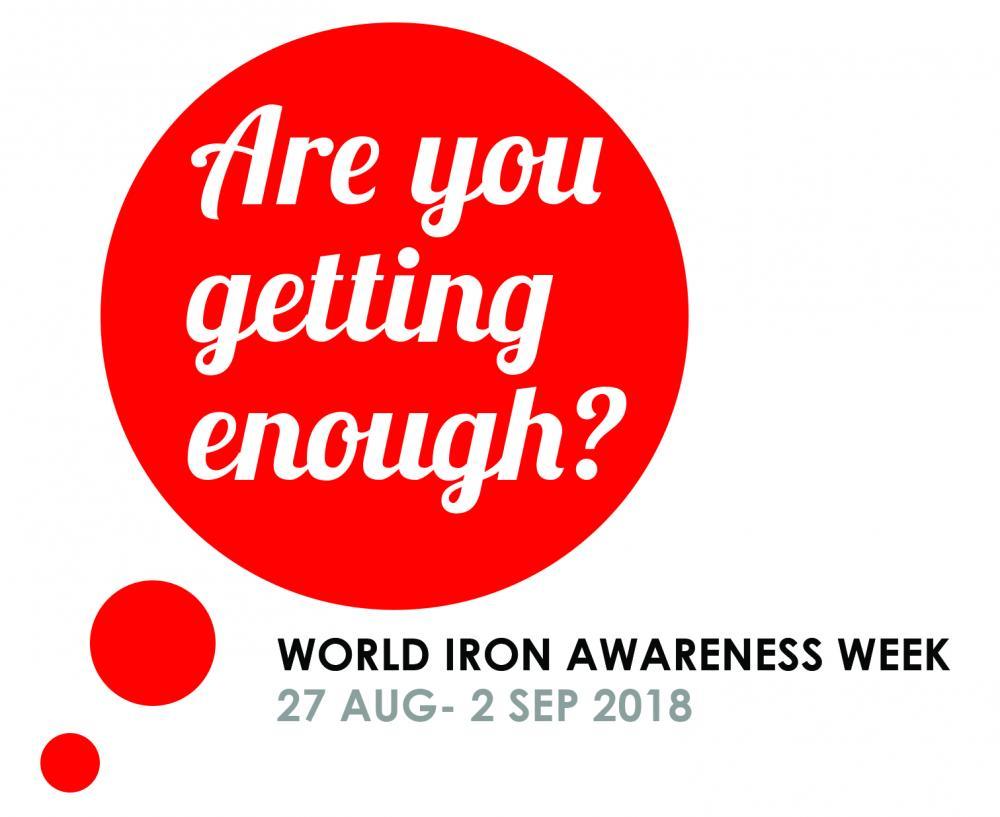 Feeling tired, grumpy, can't concentrate or feeling the cold all time. These are just some of the signs of iron deficiency, which is an issue for many New Zealanders. People commonly associate these signs with a 'busy lifestyle' or 'a bug', with many unaware they may have deficient levels.
World Iron Awareness Week, commences Monday 27th August which means it's time to draw attention to how common iron deficiency is here in New Zealand and worldwide.  The focus this year is to raise awareness amongst the general public on the importance of dietary iron, recognising the signs of a low iron status and what they can do about it.
Iron has been the backbone of Beef + Lamb New Zealand nutritional messaging for over three decades. Beef + Lamb New Zealand, CEO Rod Slater recalls back in 1982, when Professor John Birkbeck from Massey University, first came to see what was then the New Zealand Beef and Lamb Marketing Bureau and alerted them about iron deficiency in New Zealand. This triggered the series of iron promotion campaigns by Beef + Lamb New Zealand, which five years ago went global as World Iron Awareness Week.
The World Health Organisation recognises iron deficiency as the most common and widespread nutritional disorder in the world.  It is also the only nutrient deficiency which affects people in both developing and developed countries with an estimated 30% or 2 billion of the world's population suffering from anaemia, many due to iron deficiency, with infectious diseases exacerbating the condition in developing countries.
Here in New Zealand, it generally comes down to a lack of dietary intake, despite living in an environment where there is an abundance of iron-rich foods, such as New Zealand beef and lamb.  Those who need iron the most are people going through rapid periods of growth including children and teenagers, particularly teen girls due to monthly blood loss; pregnant women, athletes and those on restricted or fad diets.
Key Facts
8 out of 10 toddlers don't meet the RDI of dietary iron¹
Iron is crucial for brain development in babies and toddlers
14% of children under the age of 2 are iron deficient²
At 7 months, a baby needs more iron than their dad³
1 in 14 New Zealand women are low in iron⁴
Over 1/3 of teenage girls don't achieve their daily iron requirements⁴
Modelled as a public health campaign, this real issue can be further highlighted through the health professional sector – those at the coalface of seeing the effects of a low iron status.
We'd love for you to get involved and raise awareness about recognising the signs of low iron and tips on boosting iron intake, so we've pulled together a toolkit of ideas to use in your workplace and community.
We know a picture or infographic can say 1000 words, so check out these downloadable examples in the resources tab of www.ironweek.co.nz . Put your own twist on the information or advice you would like to share to suit your audience. 
Cook up an iron-rich meal with beef or lamb, then share your passion on social media with tips on what has made the meal iron-rich.  For inspiration, check out www.recipes.co.nz . Don't forget to use the hashtag #WorldIronWeek.
For further ideas we will be also be sending out a World Iron Awareness Week Toolkit shortly. It will go out to our Nourish eNewsletter database – if you would like to receive this quarterly communication, please email regina@beeflambnz.co.nz .
Wall, CR et al. (2008). Ethnic variance in iron status: is it related to dietary intake? Public Health Nutr 12 (9):1413-1421.
Grant, CC et al. (2007). Population prevalence and risk factors for iron deficiency in Auckland, New Zealand. J Paediatr Child Health 43: 532-538.
National Health and Medical Research Council (NHMRC). Nutrient Reference Values for Australia and New Zealand including Recommended Dietary Intakes. Canberra: NHMRC, Wellington: Ministry of Health, 2006.
University of Otago and Ministry of Health. (2011). A Focus on Nutrition: Key findings of the 2008/09 New Zealand Adult Nutrition Survey. Wellington: Ministry of Health.