You are here
JUST COOK 4 Healthy Ageing Classes - May 2018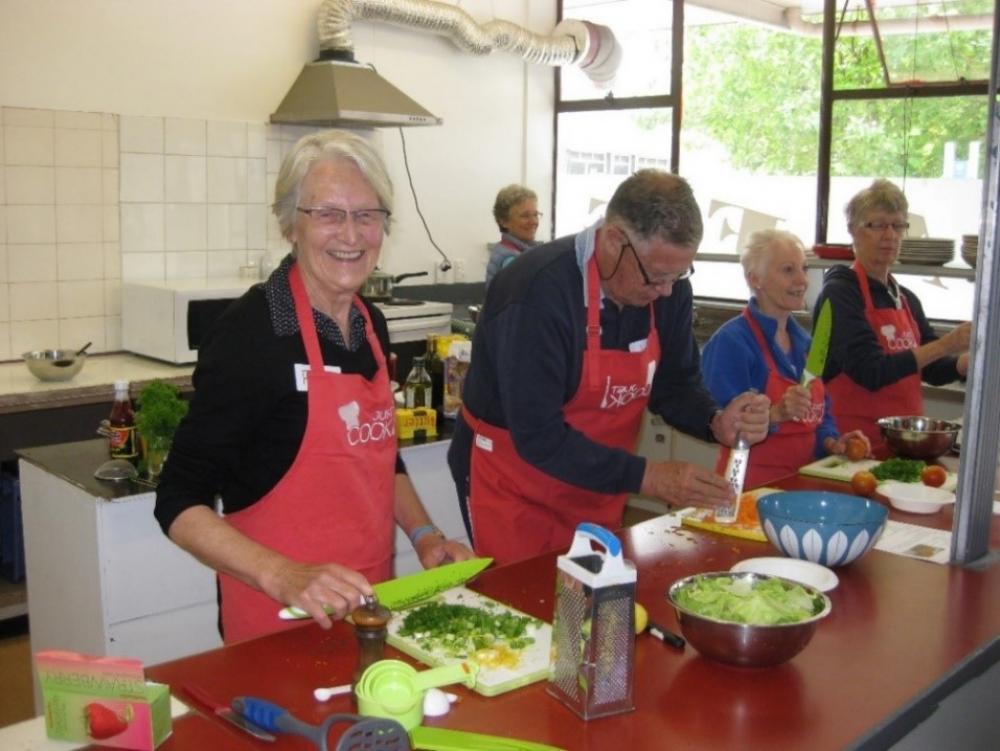 FREE cooking and nutrition course for older people who lack skills, confidence and motivation to cook
Learn to plan and cook economical simple healthy dinners for 1 or 2 people
Shopping tips, label reading and time-saving cooking strategies.
Three hour classes held over four weeks.
Includes morning tea and lunch.
 
Meadowbank registration details
Dates:         Wednesday 2nd, 9th, 16th and 23rd May
Time:         10.00am – 1.00pm
Venue:       Our Lady of Fatima Catholic Church, 3 Lucia Glade, Meadowbank
To register or for more information please contact: (09) 521 9462  or email: lofatimaparish@gmail.com
Note, you must be able to come to the four classes and stand for one hour while cooking.
For your safety please wear firm shoes. Please bring a clean apron and tea-towel, pen and clear file.