You are here
JUST COOK 4 Healthy Ageing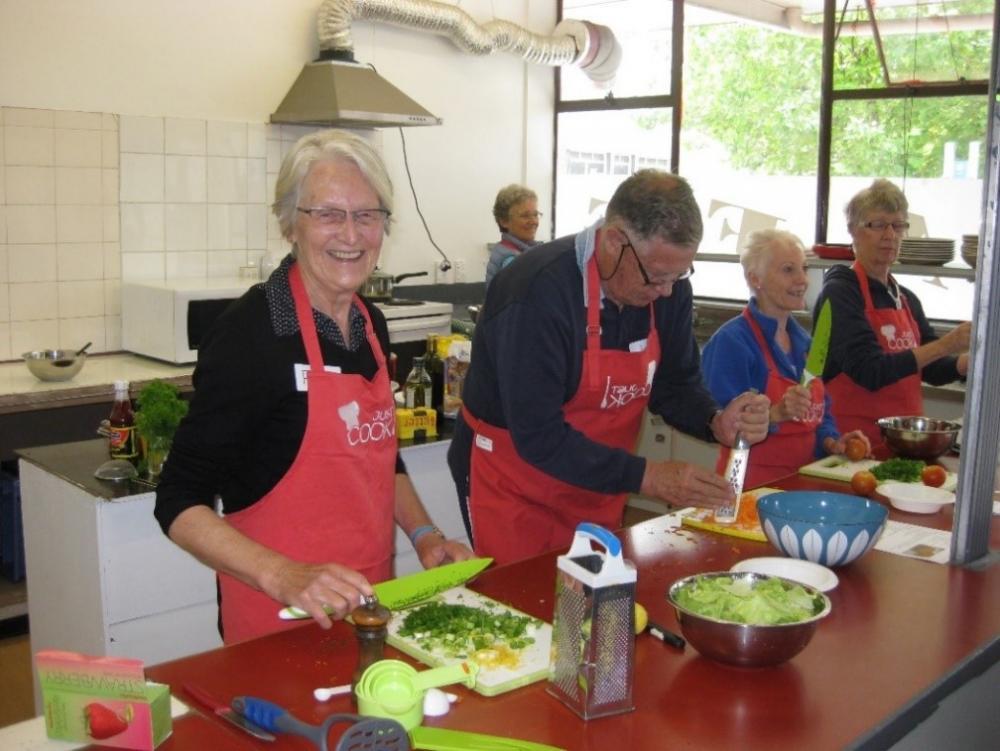 Cooking and nutrition course for older people.
You can make new friends and have fun while you learn.
The three-hour classes are held over four consecutive weeks and include morning tea and lunch.
The class focuses on
healthy eating for older people,
planning and cooking economical dinners for 1 or 2 people,
shopping tips, label reading and
time-saving cooking strategies.
If you want to be inspired to cook healthy, simple meals for you or another then these classes are for you. Or maybe you need to brush up on your cooking skills or learn afresh.  
The JUST COOK classes are FREE and delivered by enthusiastic 'foodies'.